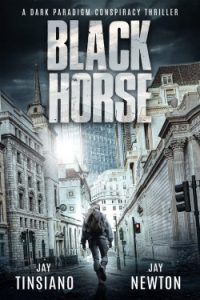 The third in the Dark Paradigm series.
Zoe Bowen, part of the banking elite in London, is thrown into a conspiracy when her partner throws himself off his Canary Wharf balcony.
But nothing points to suicide apart from the official verdict.
As Zoe investigates further, she unravels a string of similar suicides that equally make no sense and a global plot to devastate the food supply. As the investigation takes her down a dangerous path, Zoe confides with her brother, Joe Bowen, and together they enlist the help of hacker Haleema Shiraz to infiltrate one of the front financial corporations of the cabal to find the truth.
What they discover is even more terrifying than anything they could have imagined; that they stand at the edge of an apocalyptic event that will change the world forever.
As the clock ticks down to the cabal's devastating endgame, Zoe and her allies race against time to stop them before it's too late.