We dropped into the Lawless Comics con as it was in our hometown of Bristol, UK. The convention focuses on the orbit of British comics, particularly 2000AD, although many of the top artists and writers have worked for the big US publishers, including DC, Marvel and others.
It was great to catch up with the folks at The 77 (Events Sponsors) and see all the great creatives of this industry at work. Guests included Mick McMahon, Dave Gibbons, John Wagner, Glenn Fabry, David Roach, Anna Morozova, Chris Weston, and many more.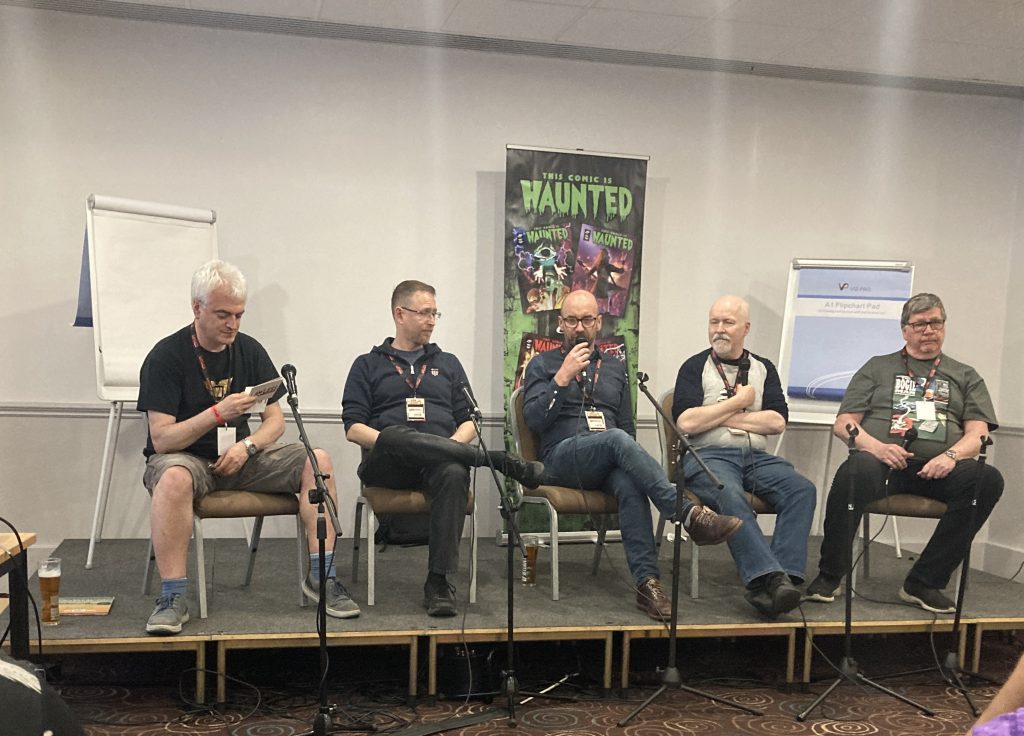 A prominent part of the event is, of course, The 77 Publications that burst onto the comics scene in 2020. They have been publishing anthologies with the flagship, The 77 (now on issue 9), as well as other projects, including Pandora, This Comic is Haunted, Blazer and special projects such as Lifeboat, an incredible piece of work by Ian Gibson (Halo Jones, Judge Dredd, Sam Slade). Although the Kickstarter has concluded, you can still pre-order the books in various editions. There's also a Kickstarter up to publish a collection of old and new stories in The Bogie Man by John Wagner, Alan Grant, Rob Smith and Mike Perkins.
The conference schedule included spotlights on David Gibbons, Mick McMahon, Andy Diggle, and a special Rogue Trooper reunion. There was also an exhibition showcasing Steve Dillon's original artwork.