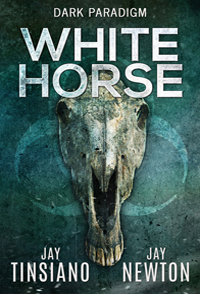 White Horse, the first installment in the Dark Paradigm series has been released in eBook and Paperback.
Half a world away in Spain and running from his past, a Los Angeles gangster unwittingly takes a train that's headed straight into a terrorist attack. He survives only to face an even deadlier threat.
From its first pages, the relentless techno-thriller White Horse drops you with a thunderclap in the middle of these colliding worlds. This tale of global conspiracy that threatens humanity itself will keep you guessing whether anyone can survive.
For full details click hereWhite Horse